birdyhome.co.uk
Regular price
Sale price
£45.50 GBP
Unit price
per
Sale
Sold out
A truly unique way to depict your growing family with this beautiful print featuring graceful deer in a woodland setting, with softly graduating coloured backgrounds.
This stunning framed print features calm, graceful deer amongst a canopy of delicate trees and foliage. You can choose a different deer to represent each of your children and there is an alternative to the adult deer who will stand in the middle of the woodland setting. The framed print is completed with the family name at the bottom of the print. This will be a welcome addition to any home.
This framed print can include up to 6 children, with mummy and daddy standling proudly in the centre of the picture. You can choose where to place the children in the woodland setting and there is a choice of cute deers to show the personality of each child. You can feature the name of your family at the bottom of the print in a beautiful flowing script lettering in dove grey. You can also feature all the names of the family underneath the main family name, but this is optional. There is an alternative to the adult deer but if you would prefer another option please use the 'ask seller' button.
Available in solid wood matt white, oak veneer and matt black frames.
The completed framed print will be wrapped in tissue paper, a gift card and birdy sticker and carefully bubble wrapped and packaged.
We appreciate that you would like to receive your personalised order as soon as possible without any loss of quality, so we aim to dispatch your package within 24 hours (working days) of receiving your order. 
The contemporary frame is made from high grade pine and painted matt black, sourced from sustainable forests. It has a glass panel and a hook at the back for easy hanging. The picture is printed on white 160gsm chlorine free card.
image size: H24.5cm x W24.5cm
frame size: H28cm x W28cm
Share
View full details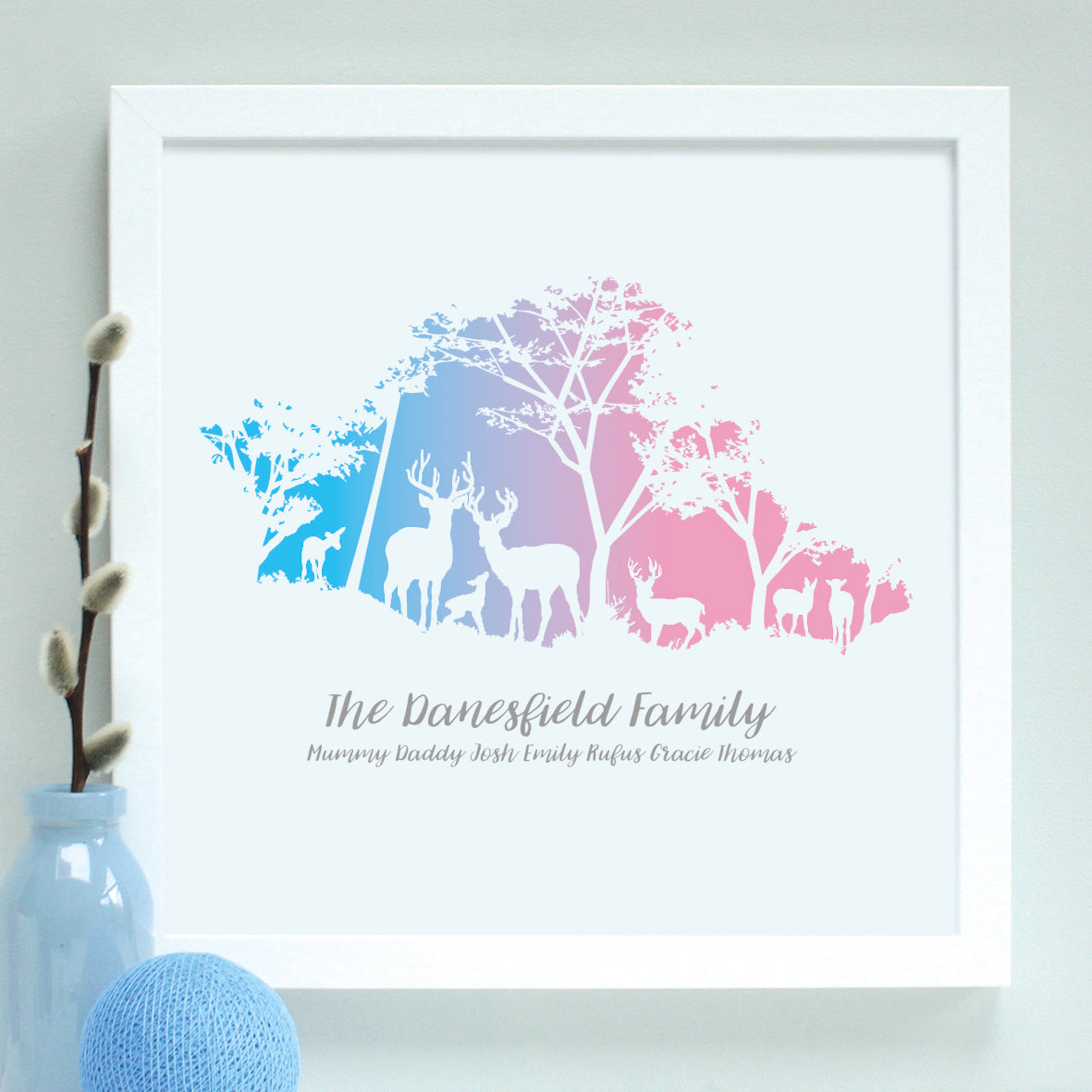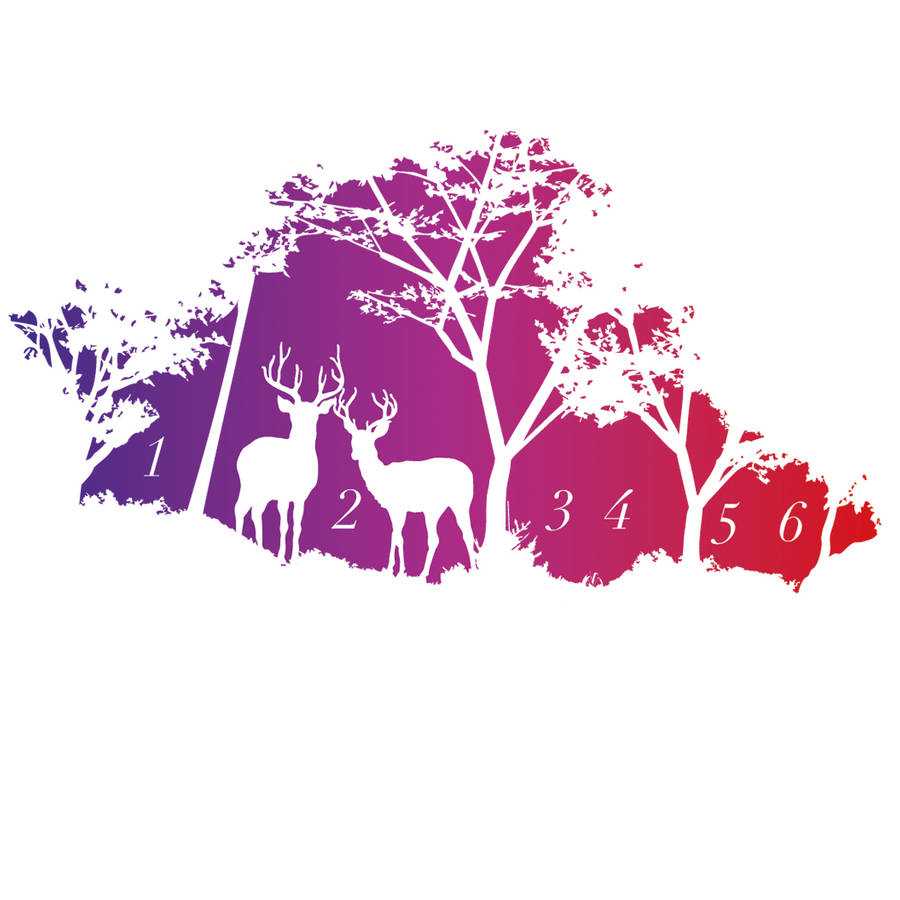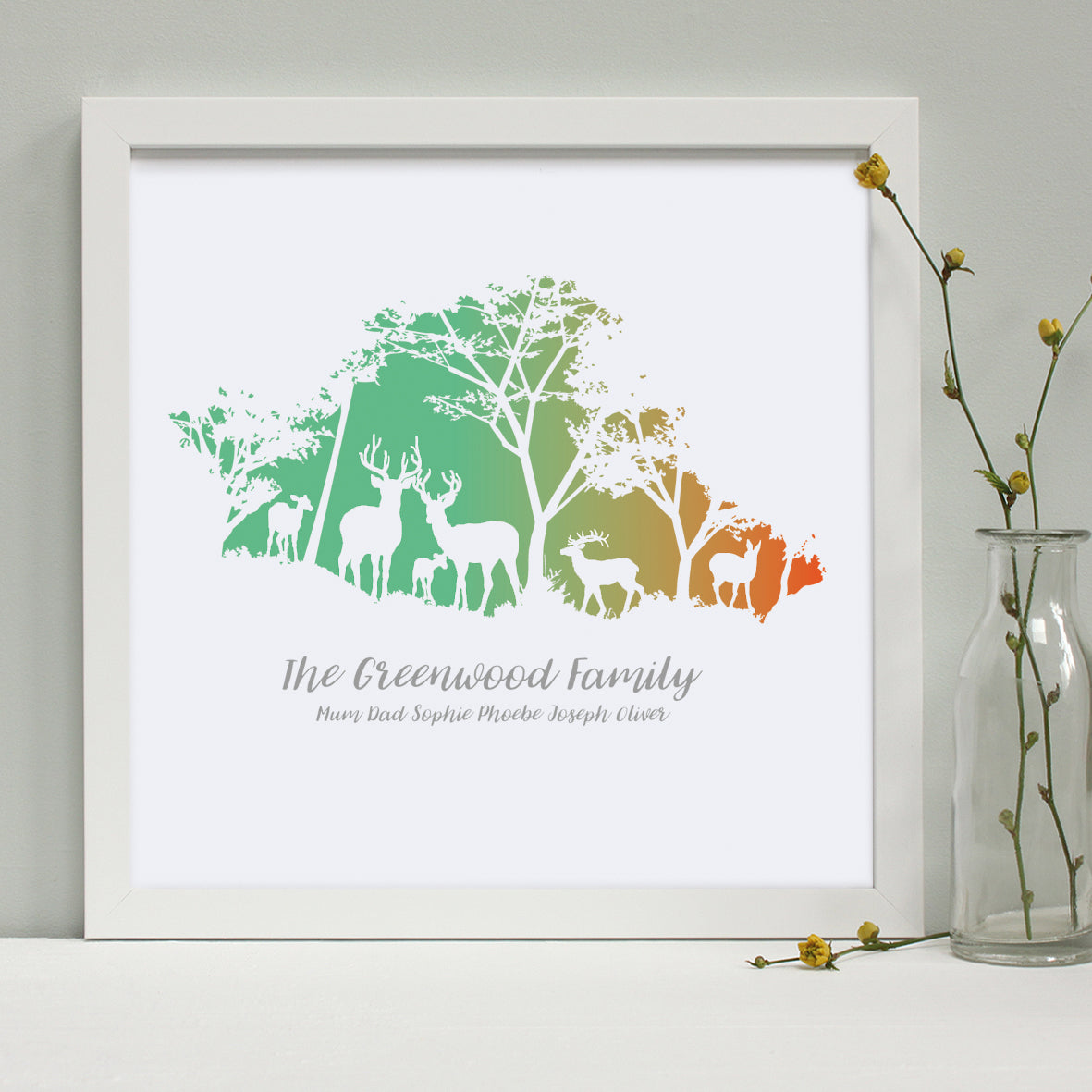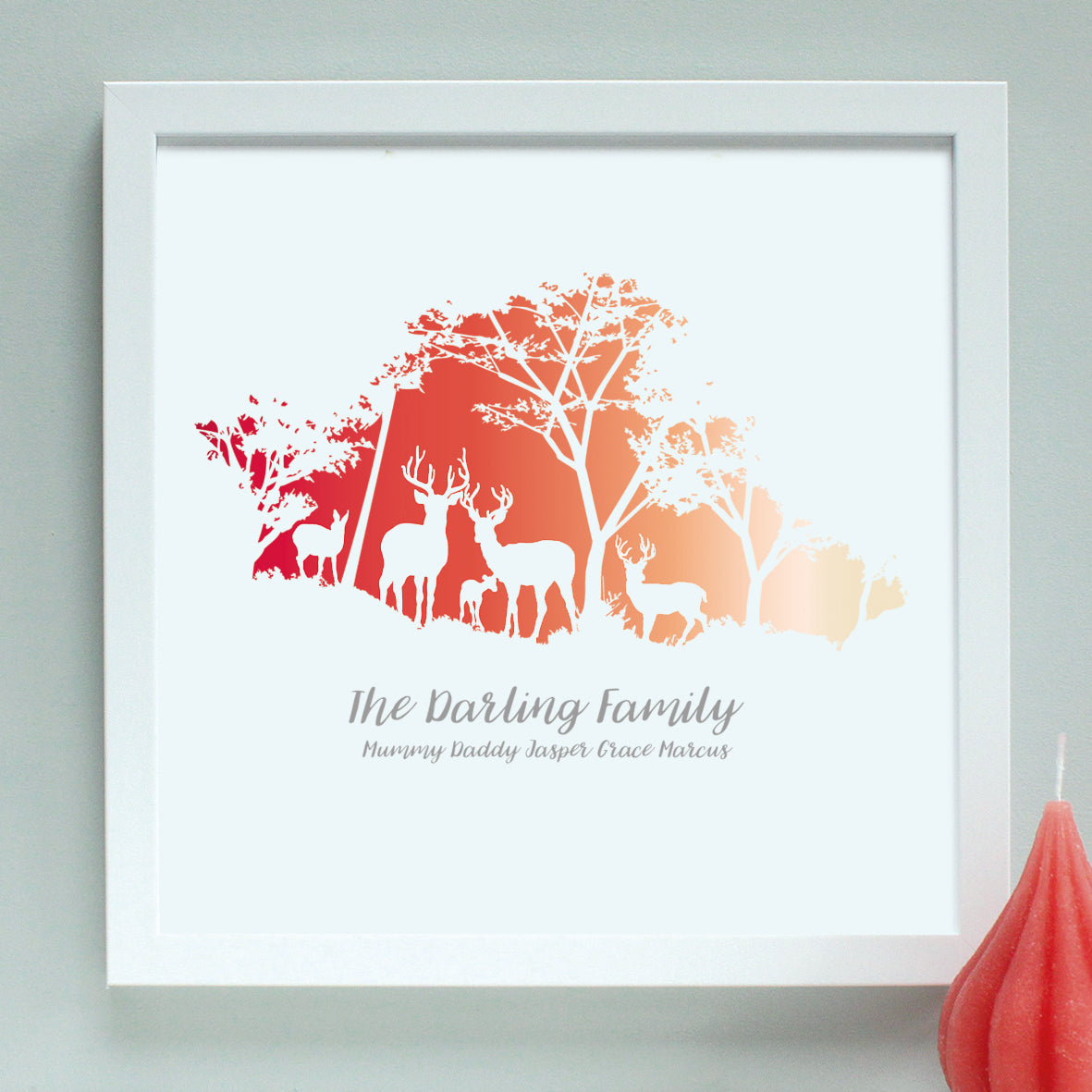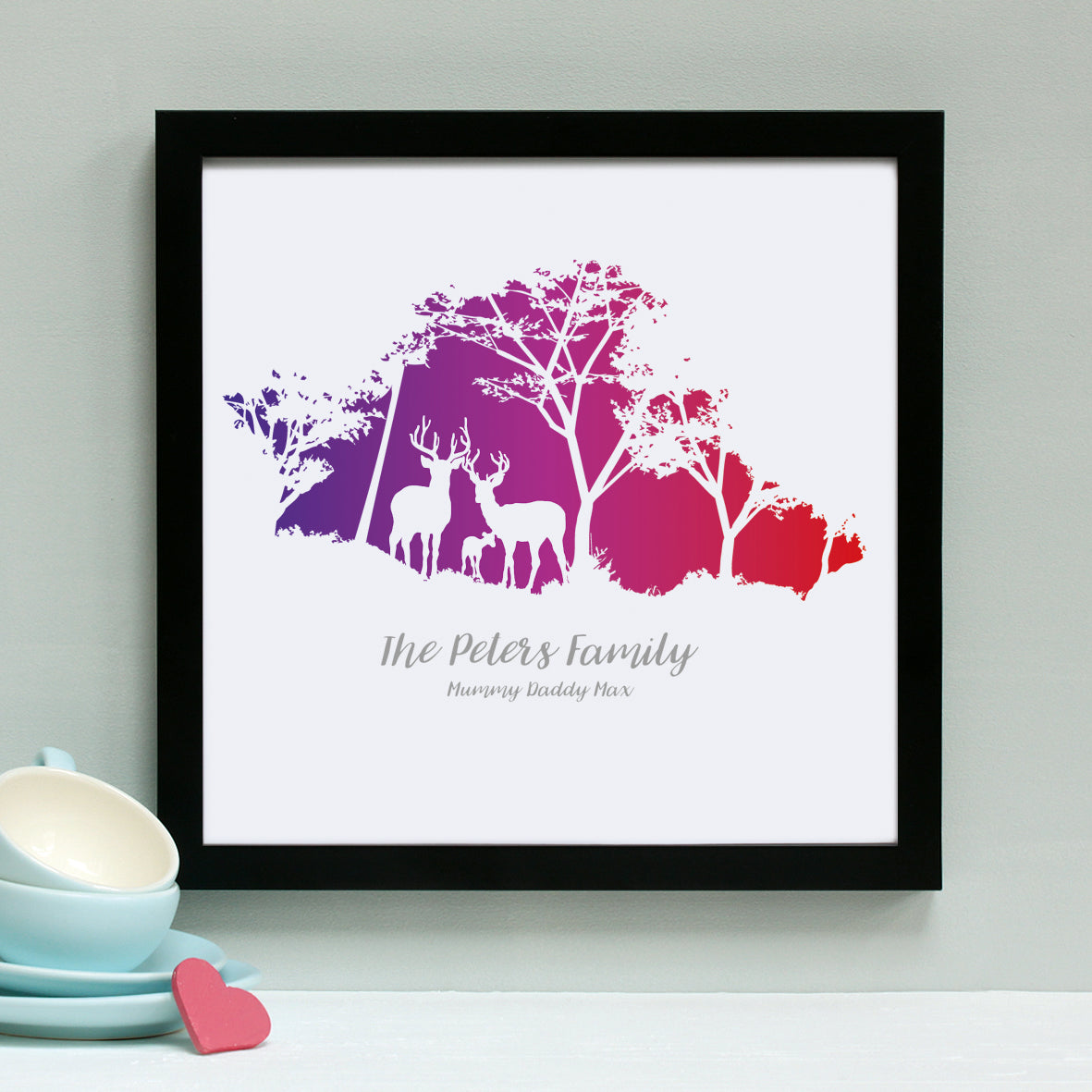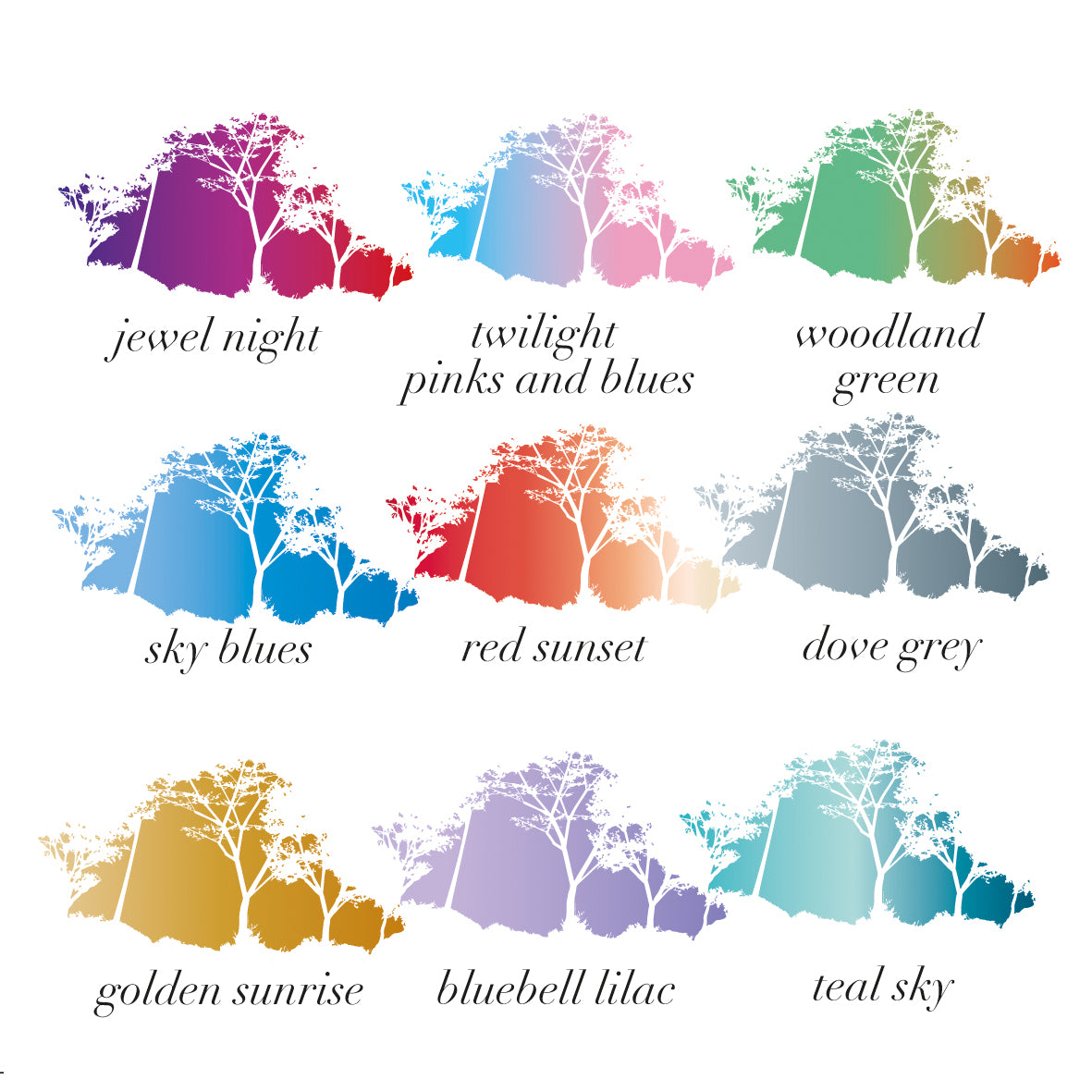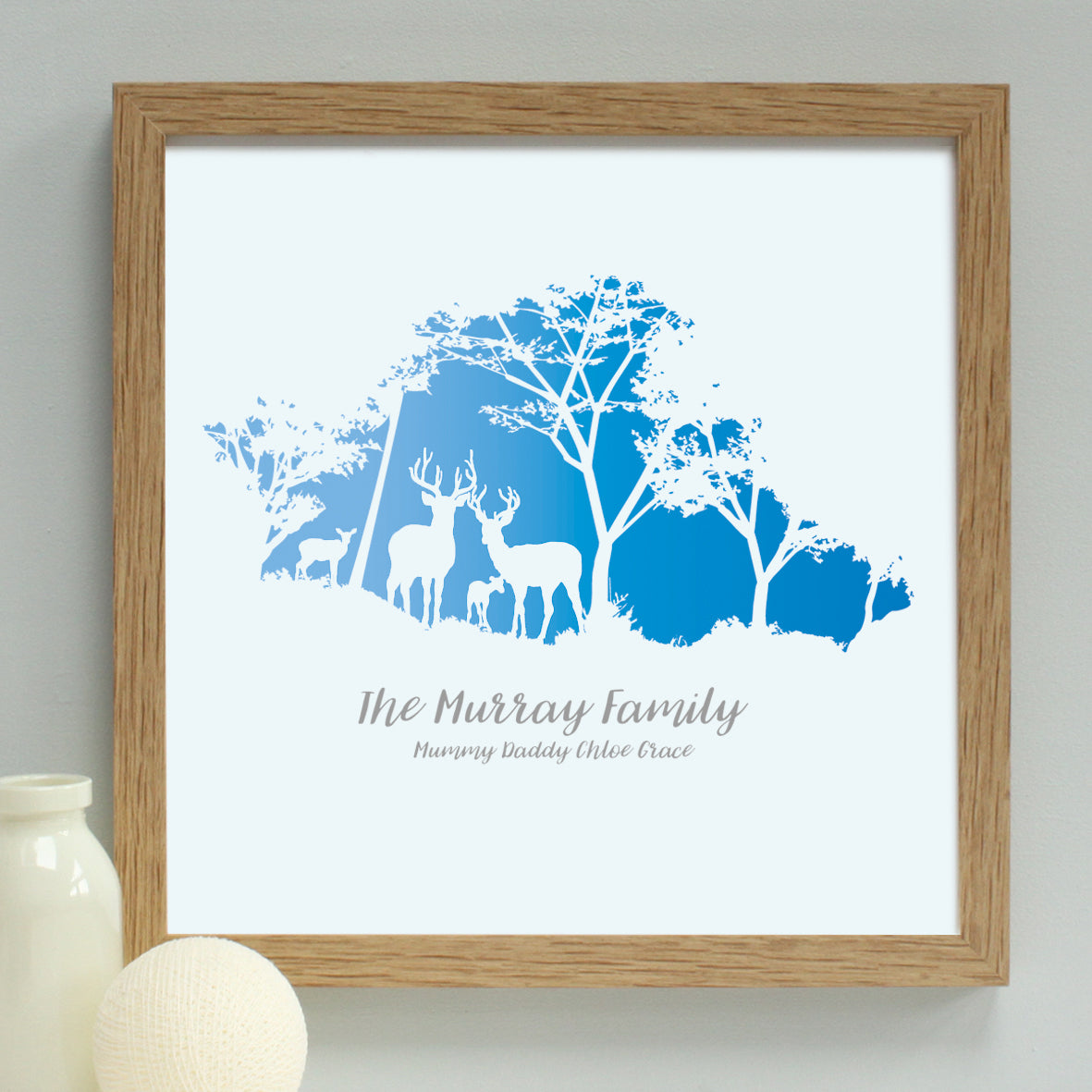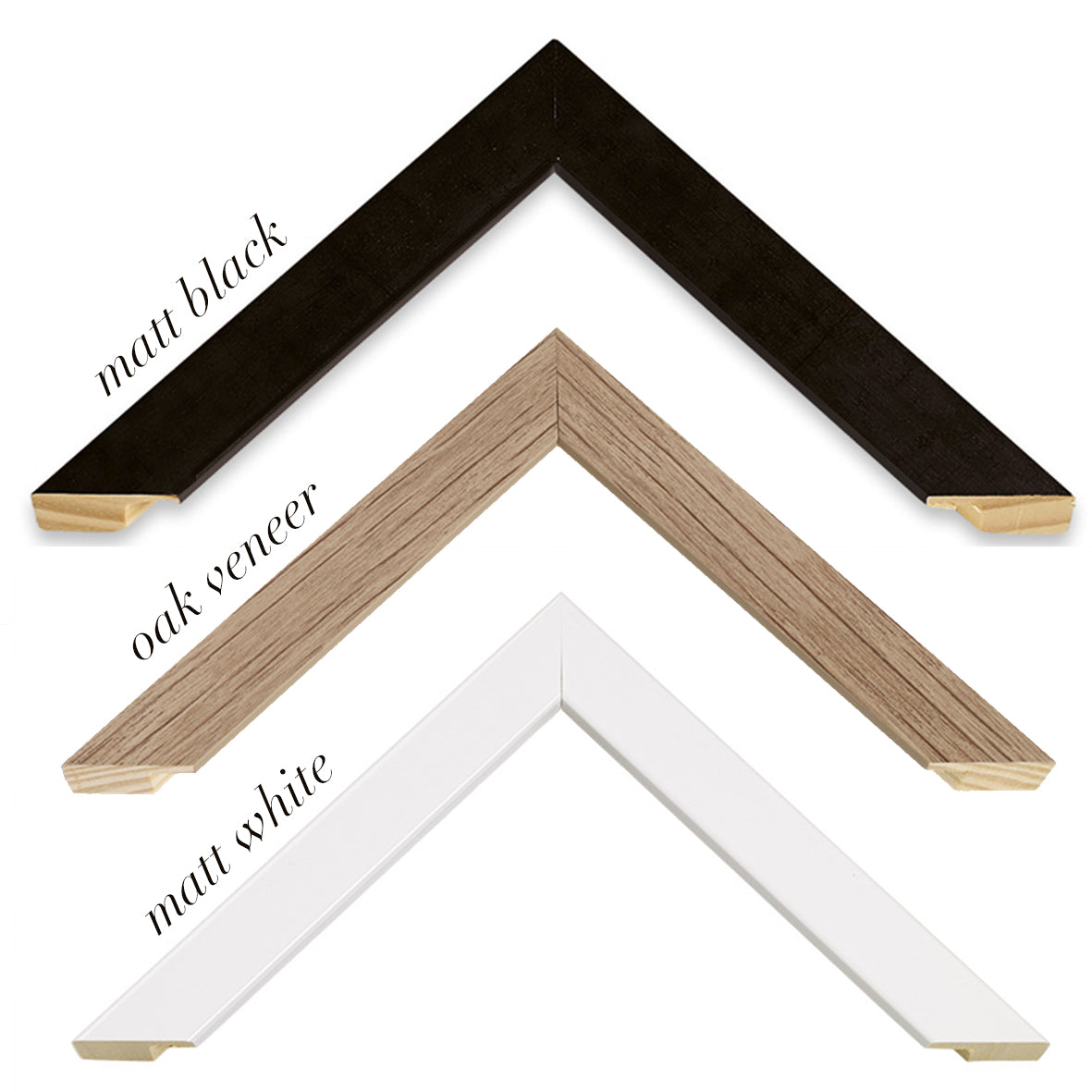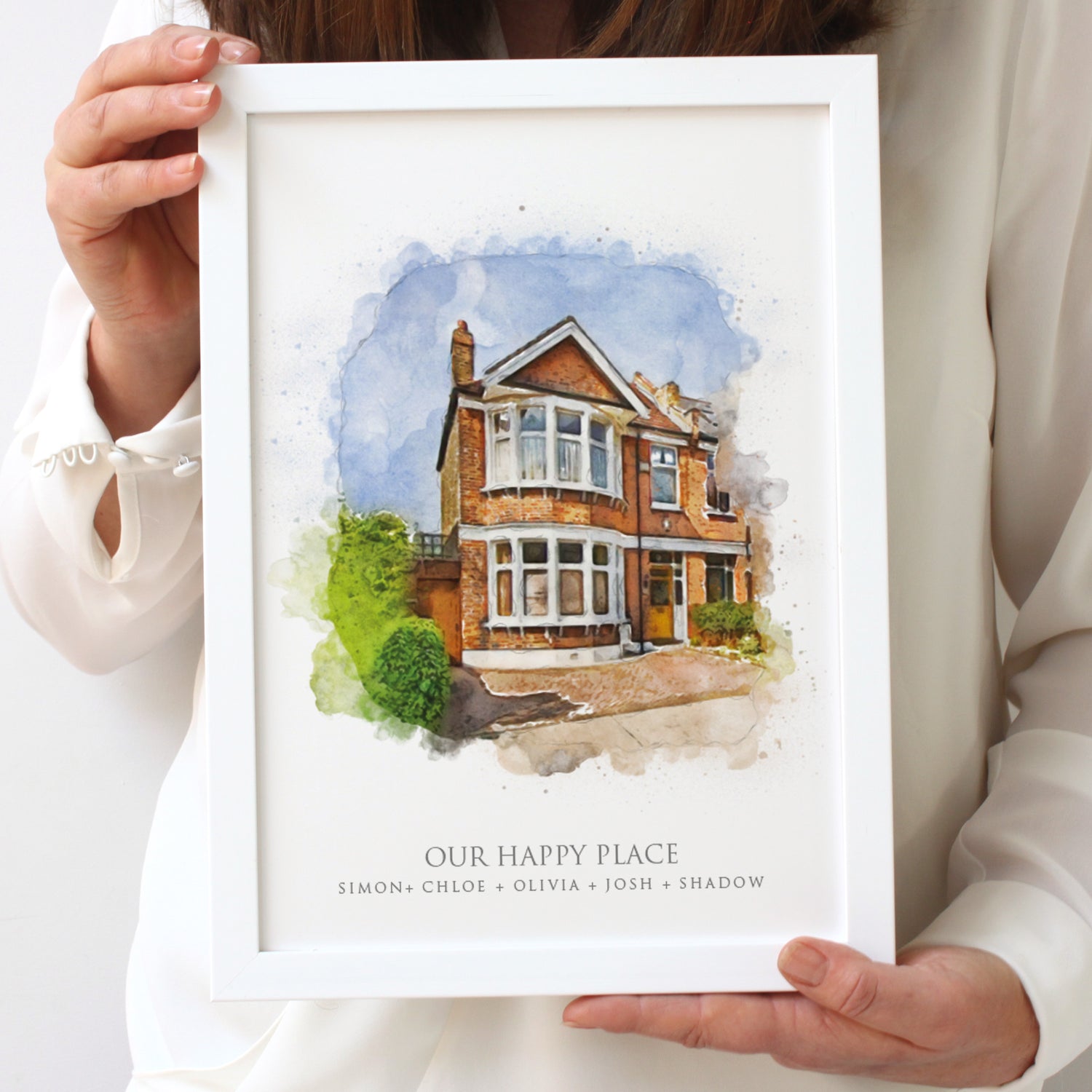 Ready for Gifting
If choose to have your print framed, your order will be wrapped in crisp, luxury tissue, carefully packaged and comes in a sturdy box. If mounted, your order will be mounted with a backing board then completed in a cellophane envelope. Or if you choose a simple print, this will come with a backing board and presented in a cellophane envelope. All ready for gifting!
More about Birdyhome