birdyhome.co.uk
Regular price
£45.50 GBP
Sale price
£45.50 GBP
Unit price
per
Sale
Sold out
Surprise Nanny with her favourite things in this personalised framed print. The leafy wreath is decorated with delicate flowers and beautiful flowing curvy lettering.
A beautiful framed print with Nanny's favourite things, decorated with soft grey leaves and a choice of three additional flowers: Cornflower Blue, Dark Pink or Rosy Pink or Duck Egg Blue.
This personalised framed print features lovely curvy script lettering, and there are small grey sprigs scattered throughout the layout.
Just choose the name for your Nanny, it could be Nan, Nana, Nannie, Noo Noo then simply complete each phrase.
Here are some suggestions for her favourite things or what she is known for:
Nanny always...wears the best perfume, gives us lots of hugs, smells nice, smiles, loses her glasses, gets up early, buys the Sunday papers
Her favourite...film, sweets, drink, tipple, holiday, walk
Nanny loves...long dog walks, spending time with her grandchildren, gardening
In 1950...she completed her Nursing Degree, married Grandad, passed her driving test, met the Queen
She makes...the best eggy bread, chocolate brownies, us feel at home, us giggle, the best Sunday lunch
And at the bottom of the print it could say 'We love Nanny so much!' or choose another short phrase.
The completed framed print will be wrapped in tissue paper, with a gift card and birdy sticker and carefully bubble wrapped and packaged.
Available in matt white, oak veneer and matt black quality wooden frames.
We appreciate that you would like to receive your personalised order as soon as possible without any loss of quality, so we aim to dispatch your package within 24 hours (working days) of receiving your order. 
The contemporary frame is made from high grade pine, sourced from sustainable forests. It has a glass panel and a hook at the back for easy hanging. The picture is printed on white 160gsm chlorine free card.
image size: H24.5cm x W24.5cm
frame size: H28cm x W28cm
Share
View full details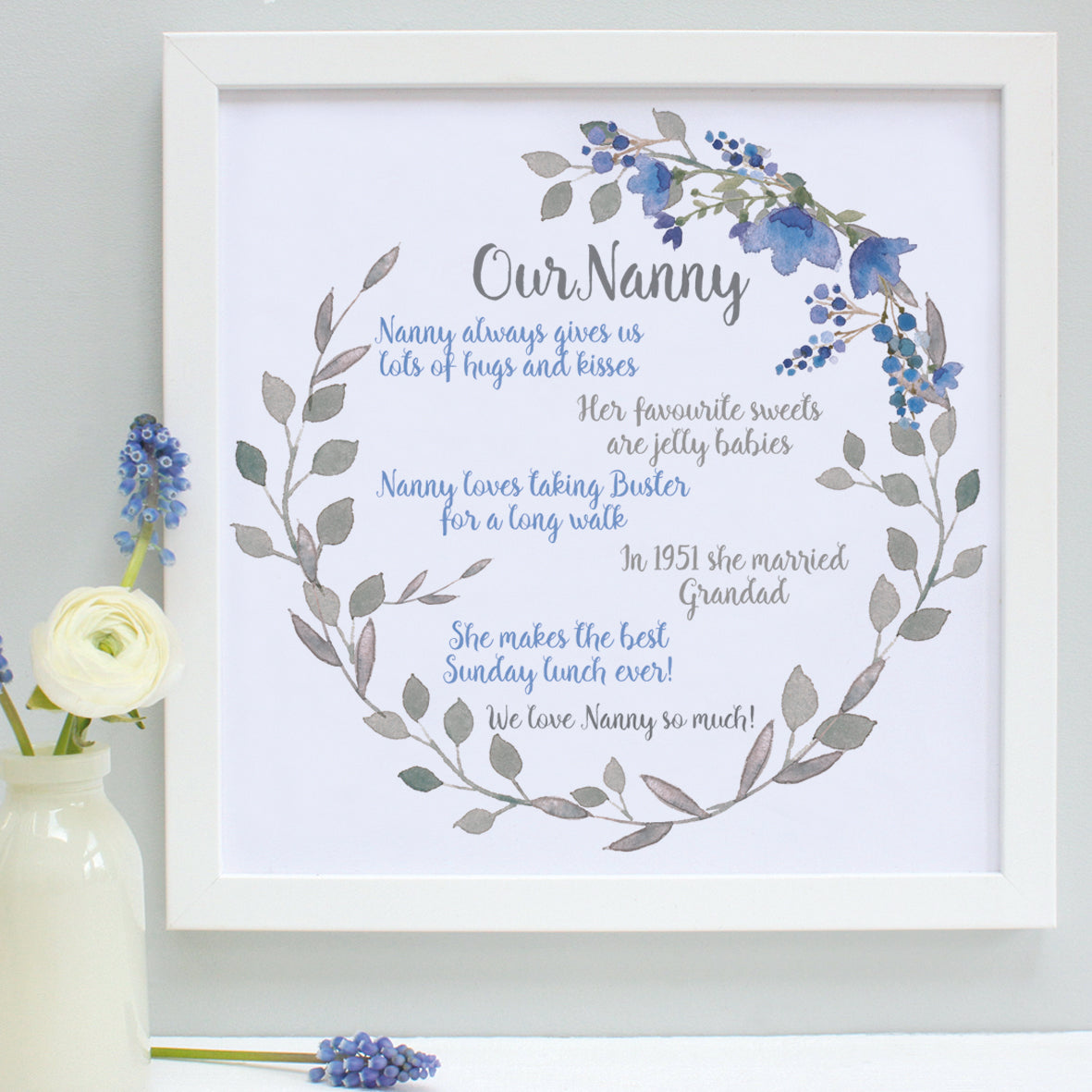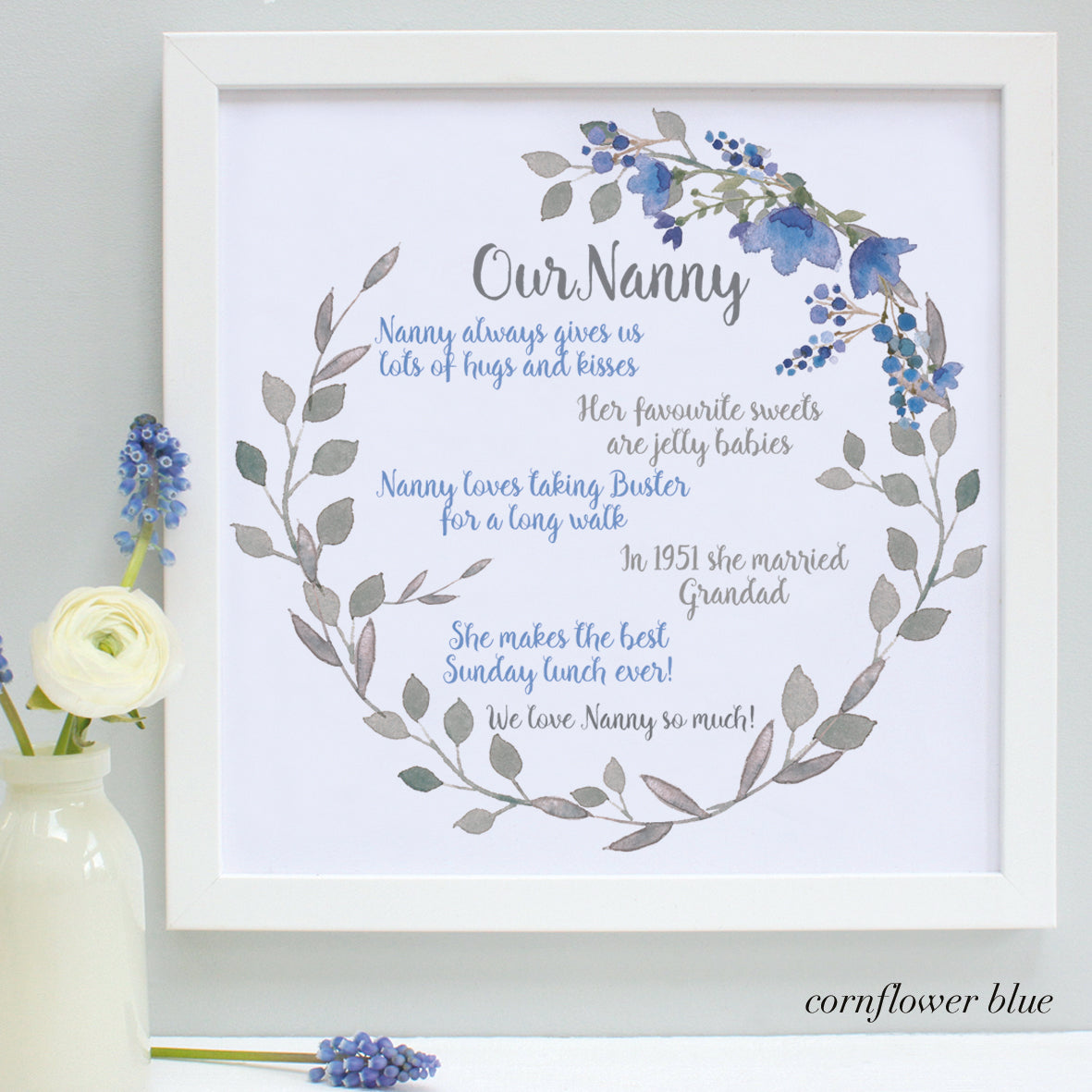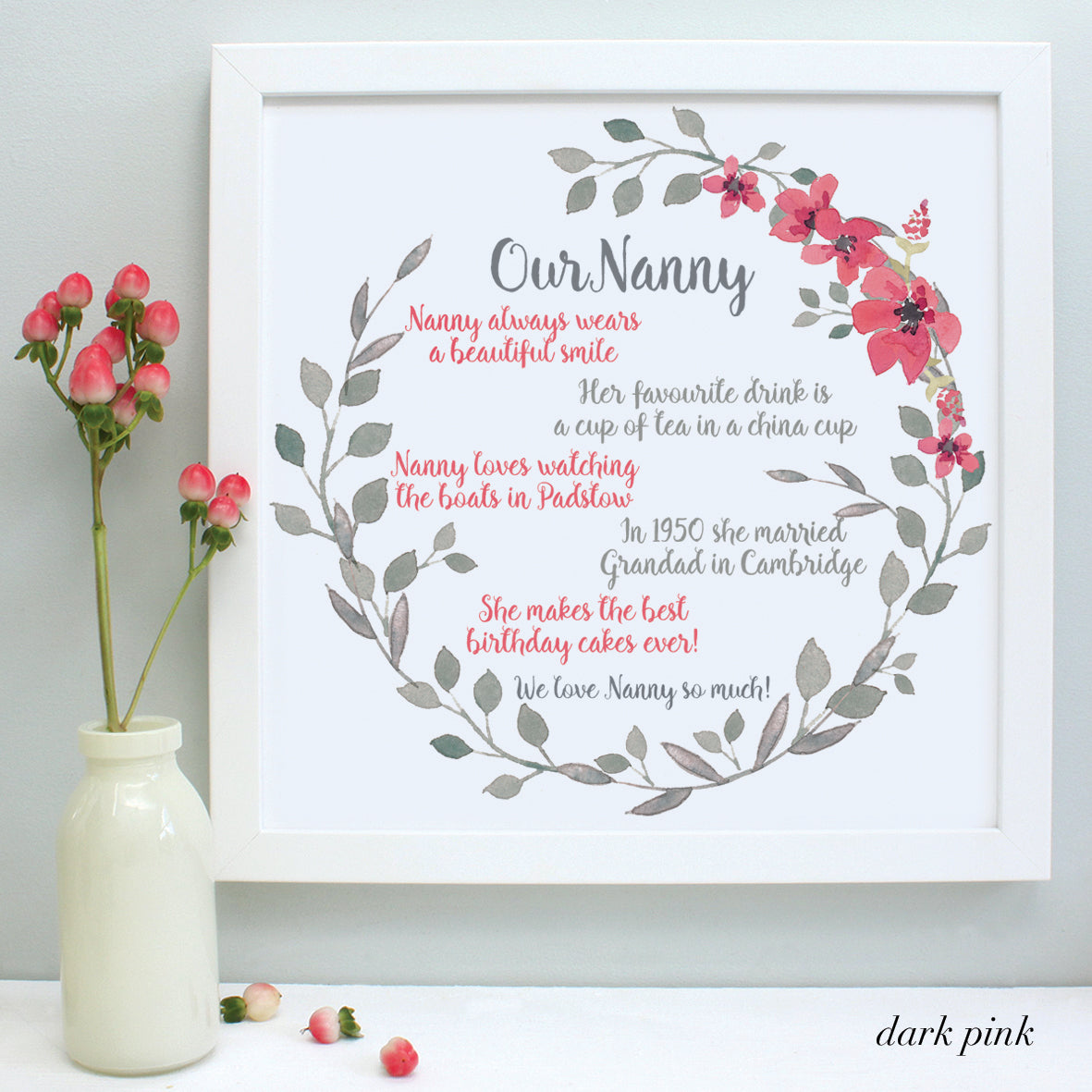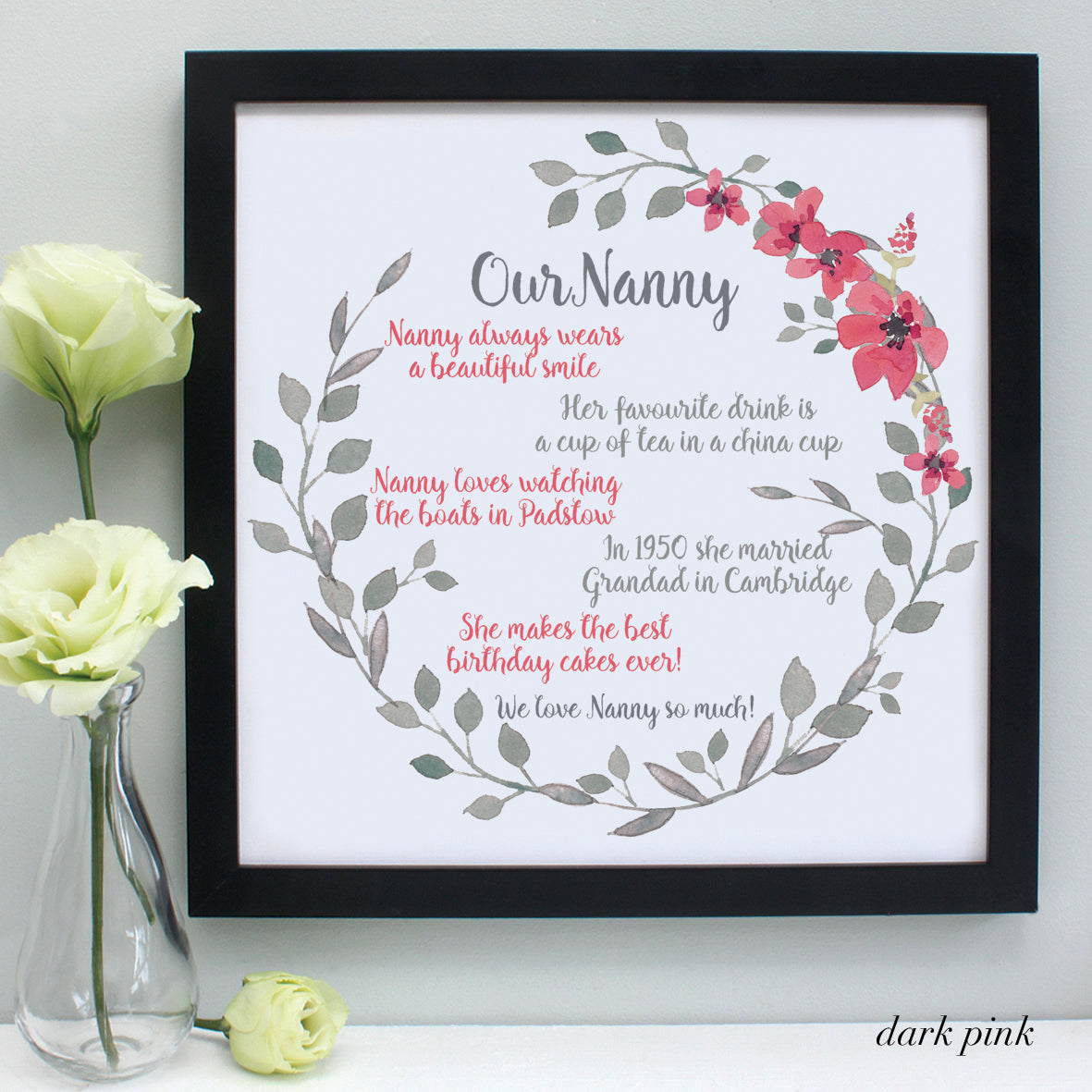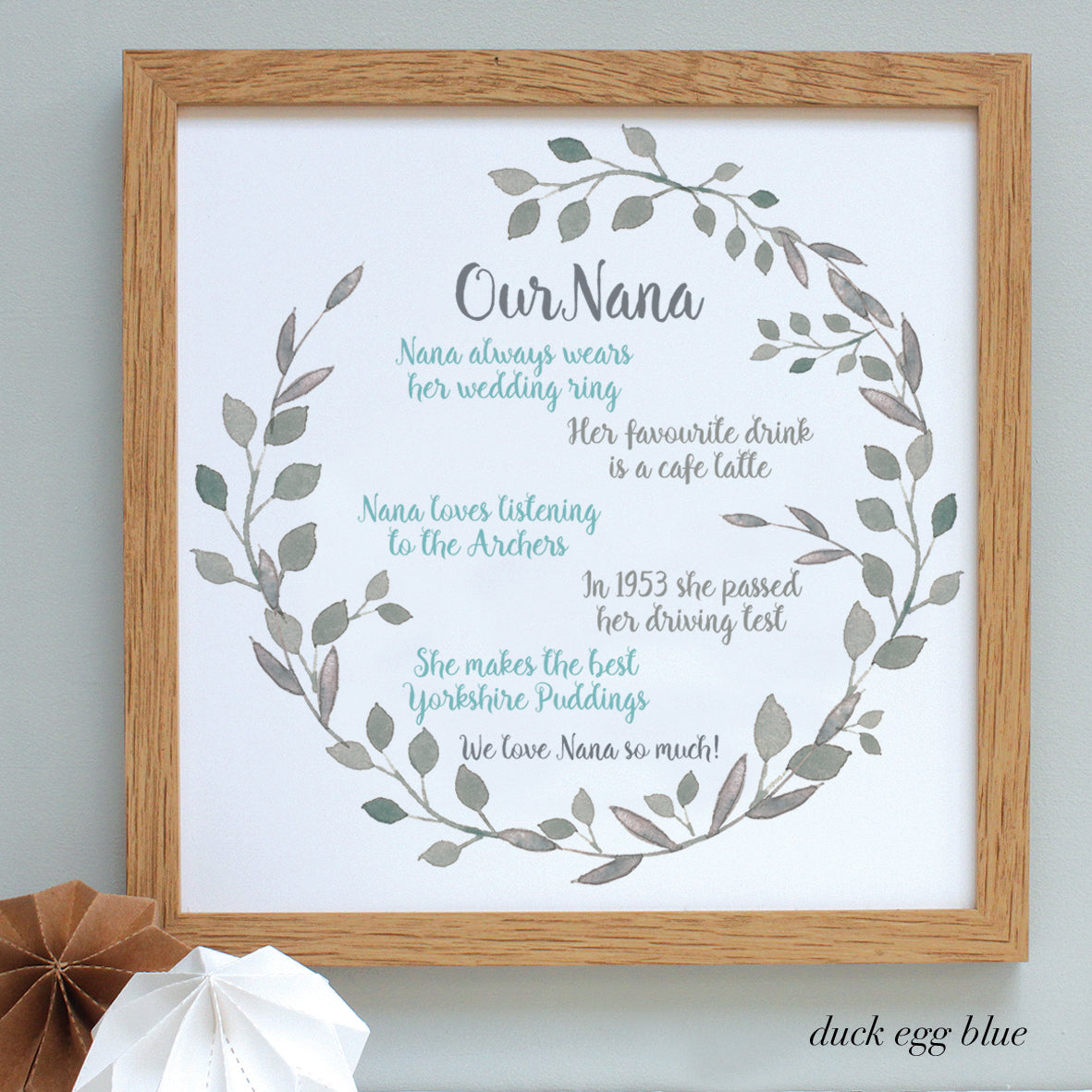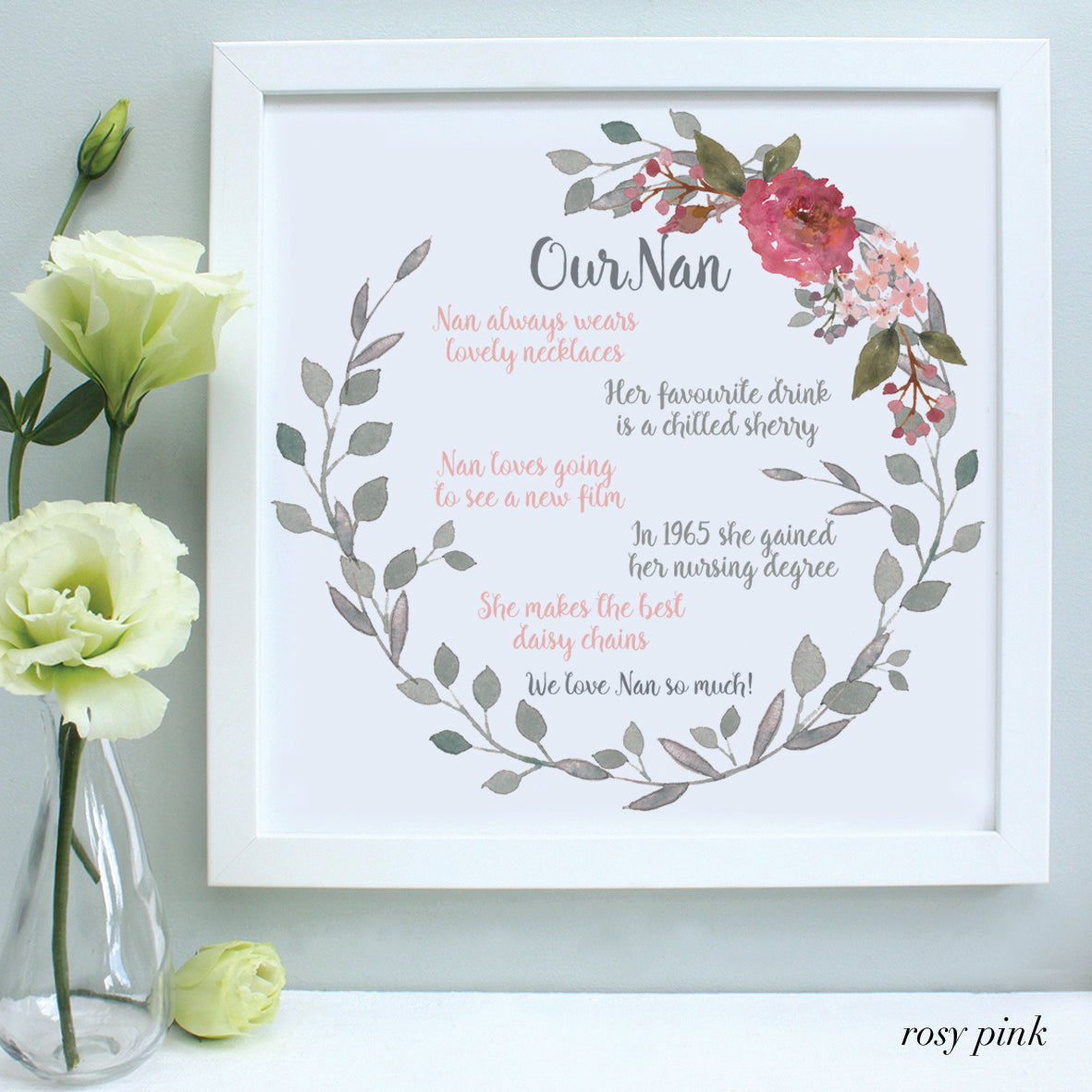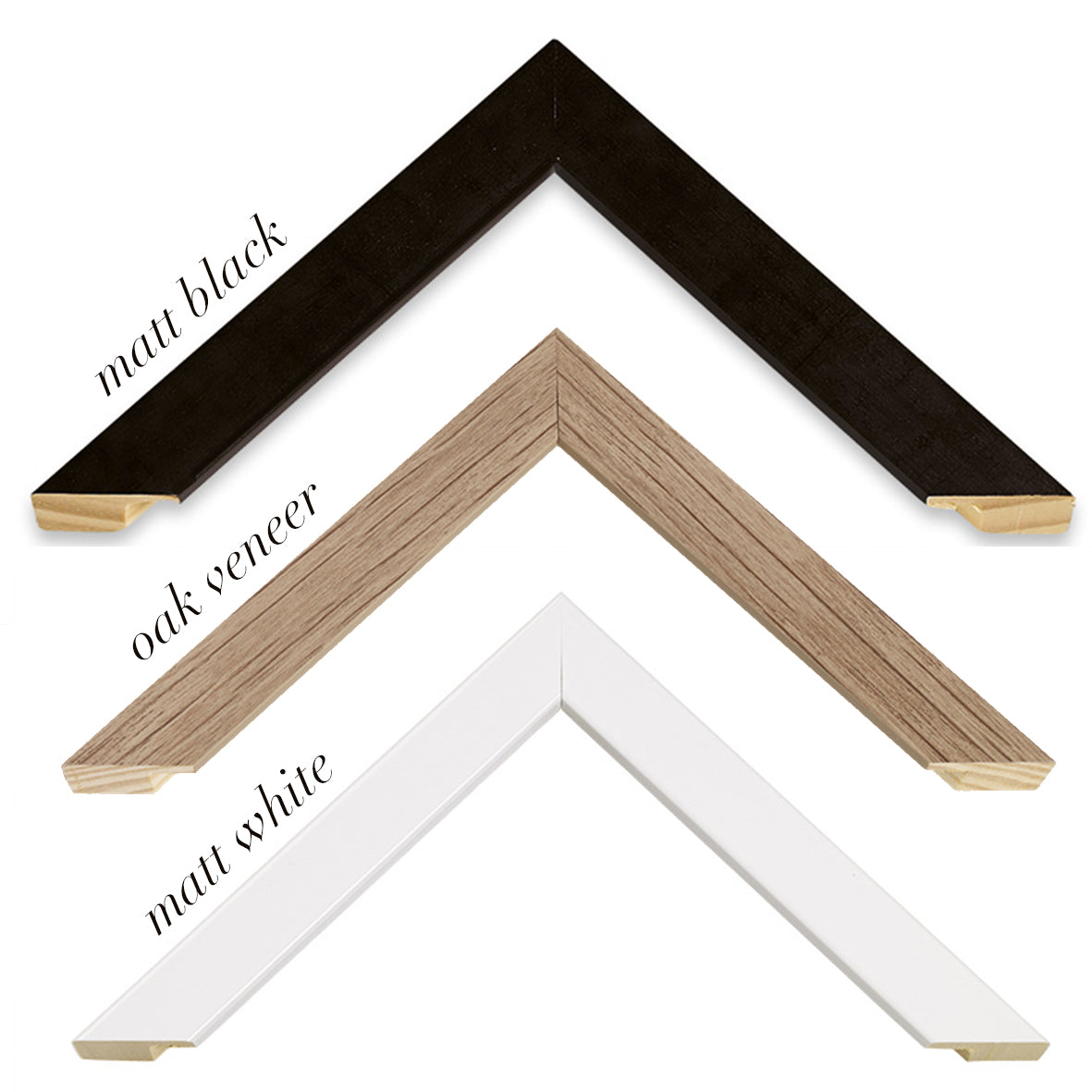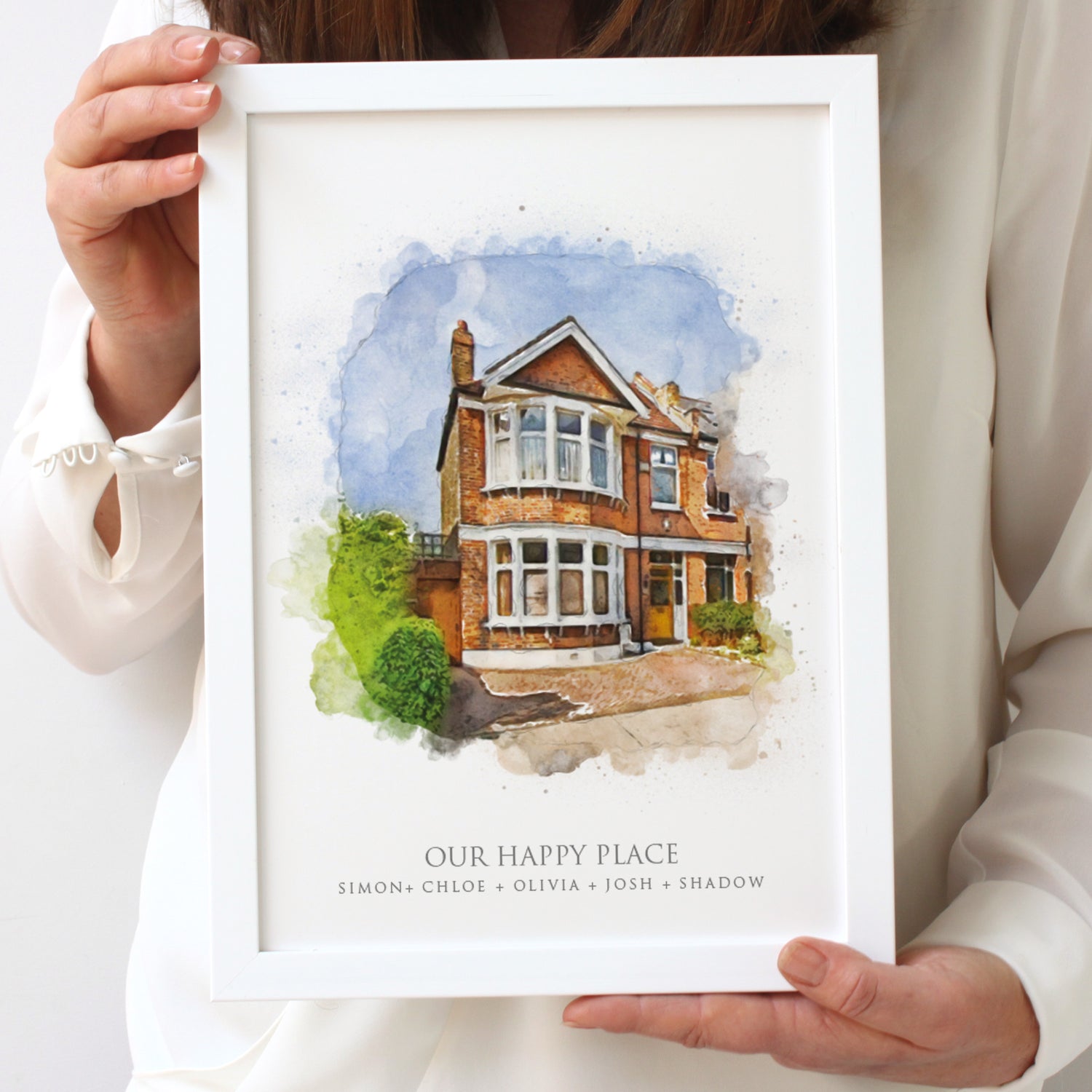 Ready for Gifting
If choose to have your print framed, your order will be wrapped in crisp, luxury tissue, carefully packaged and comes in a sturdy box. If mounted, your order will be mounted with a backing board then completed in a cellophane envelope. Or if you choose a simple print, this will come with a backing board and presented in a cellophane envelope. All ready for gifting!
More about Birdyhome